Ok so today was the day for the engine to come out.
With the help of Mud King. (Thanks Dan)
Started with the inlet manifold, PERFECT. (Apart from the emissions gear getting in the way.
Bloody Heavy!!!
Rocker gear came out fine, clutch was fine, one bad welch plug, heads appear to be fine.
Here is my new mess.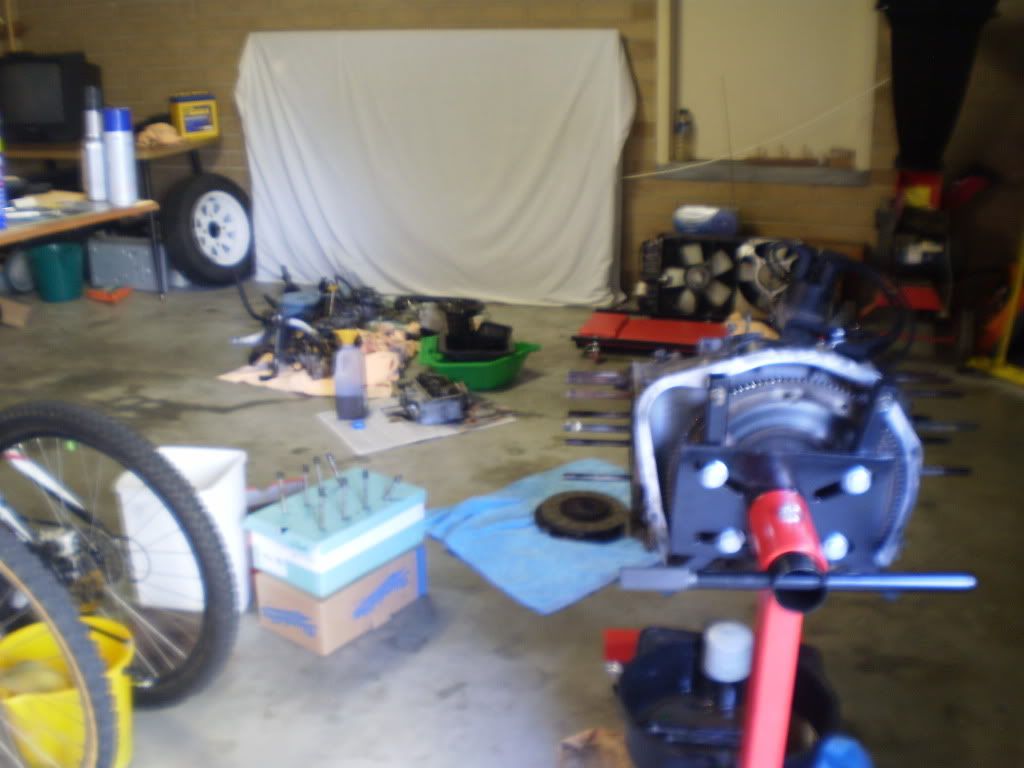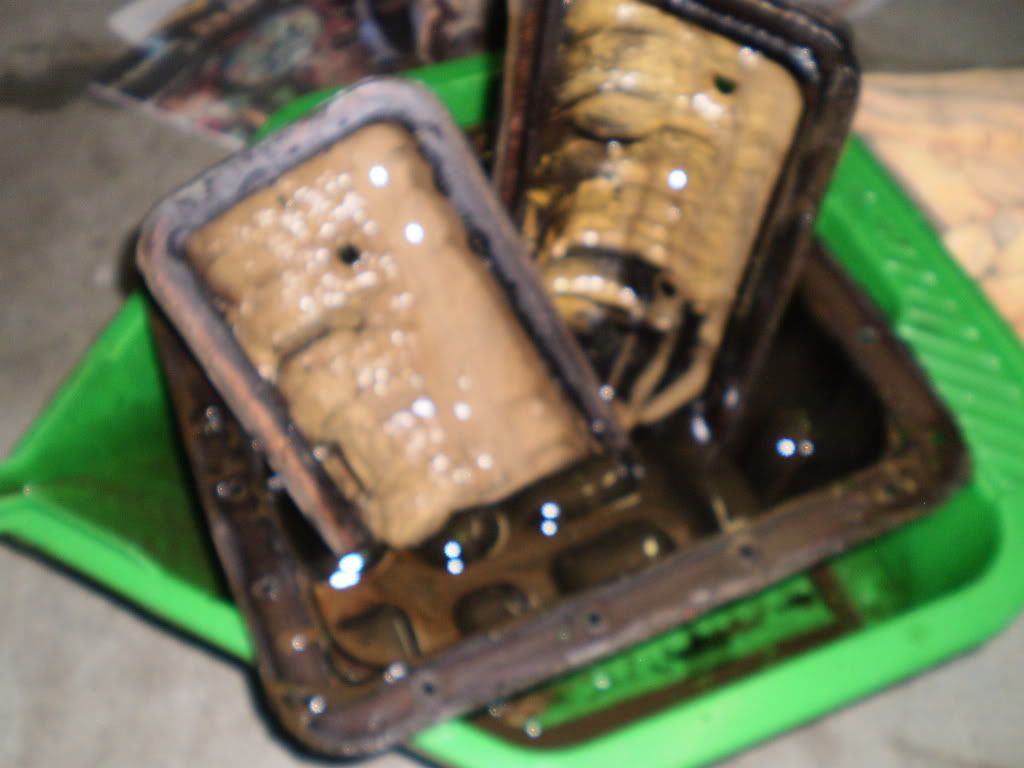 And the oil/water that was in my air filter.
And here is my problem, on the problem side of the block, part of the gasket is not there.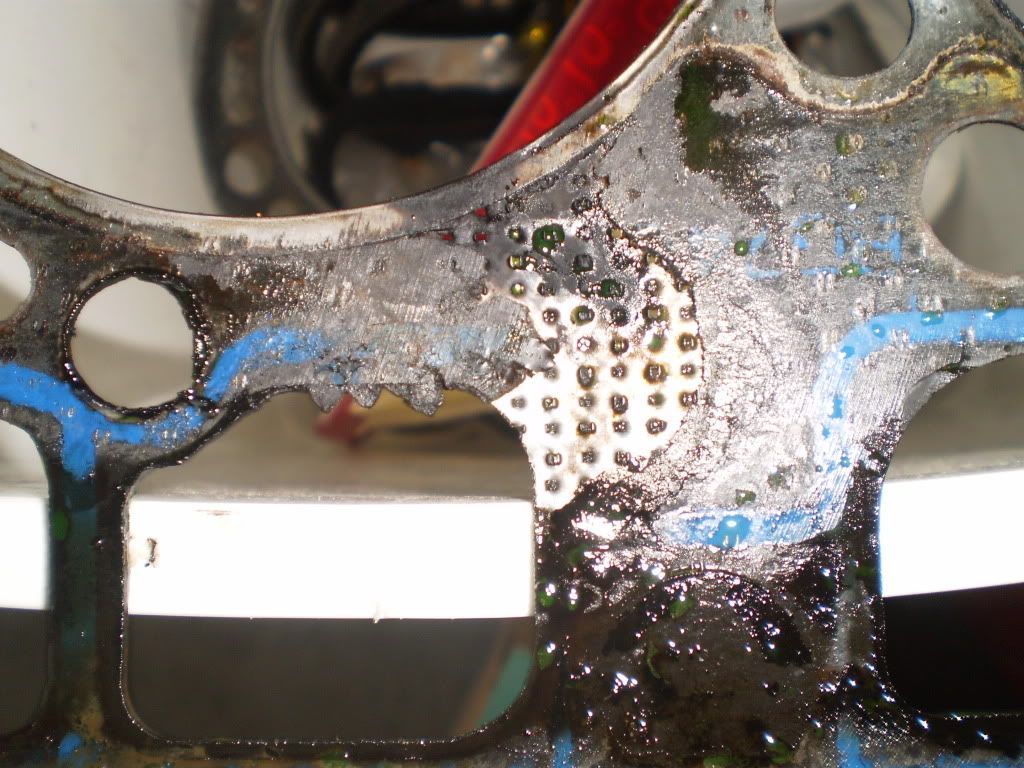 And in the same place on the head there is a small pin hole. It is almost perfect but neither of us think it should be there.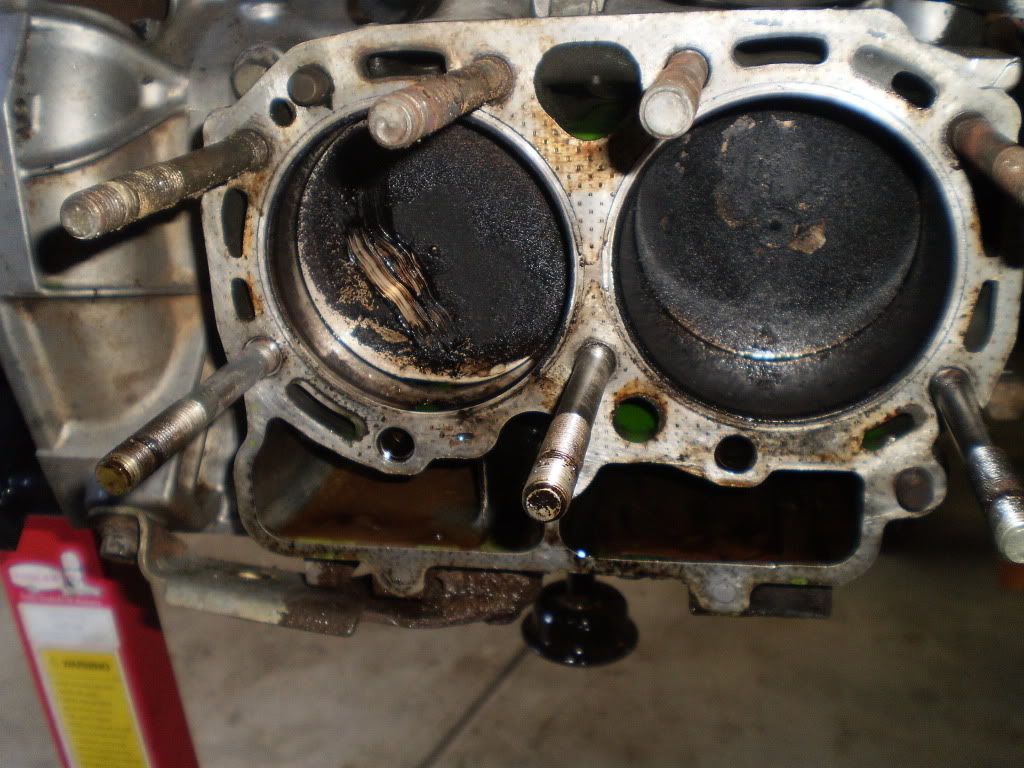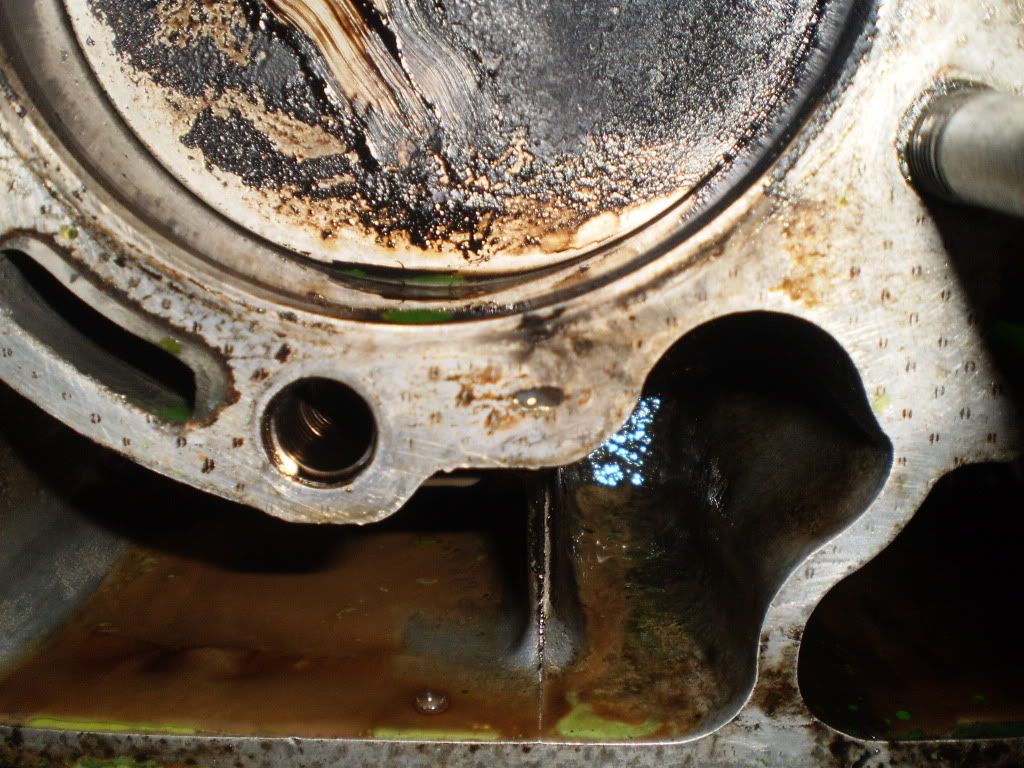 It is to the right of the small round hole, and is an oval shape with strait sides, curved at the ends.
Ideas, on what it is, and remedies would be much apprichiated.
Cheers Cam